The MLBA Member Appreciation & Awards Banquet" was held on Sunday, October 21, 2018, at the Lake Elmo Inn Event Center (3712 Layton Ave. N., Lake Elmo, MN 55042).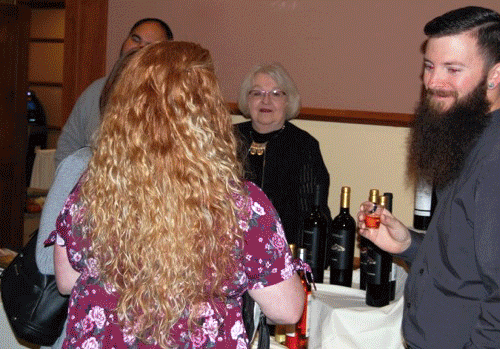 The event was well attended with a sold out show with over 200 participants. The evening began with a Cocktail Hour & Tasting, Live Music provided by Kelly Peterson, an Open Bar and a Silent Auction. Speacial thanks to the vendors at the tasting (Vinocopia, Summit Brewing, Beam Suntory – Kilbeggan Distillery, Third Street Brewhouse and Vikre Distillery).
Next, a  Superb Buffet Dinner was served, sponsored by Illinois Casualty Co., with wines provided by Vinocopia! The Hospy Hall of Fame Awards followed dinner and was emceed this year by special guest Kieran Folliard. Kieren is the former owner of Kieren's Irish Pub in Minneapolis and was the founder of 2Gingers Irish Whiskey. Kieren is now the brand ambassador for Kilbeggan Distillery in Ireland for Beam Suntory.
Award recipients this year were presented their awards by Kieren Folliard and MLBA Executive Director Tony Chesak: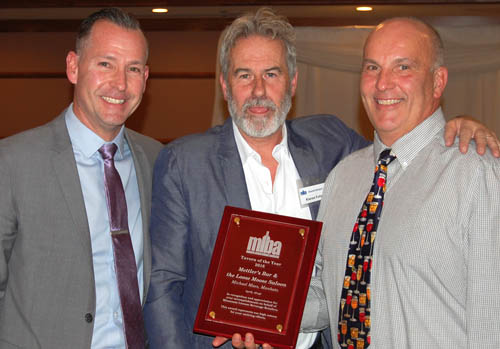 2018 Tavern of the Year :: Michael Maes (right),
Mettler's Bar & the Loose Moose Saloon, Mankato
---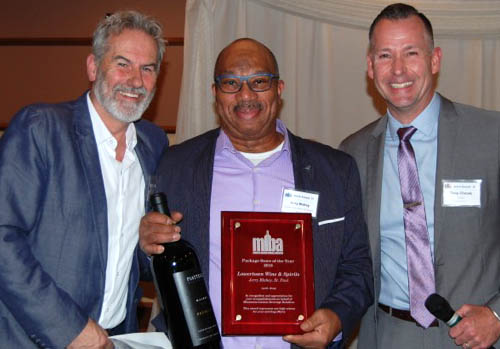 2018 Package Store of the Year :: Jerry Blakey (center),
Lowertown Wine & Spirits, St. Paul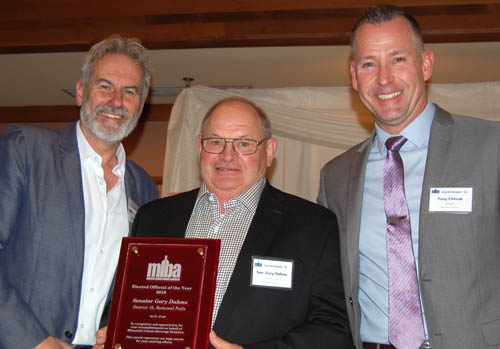 2018 Elected Official of the Year, Senator Gary Dahms
– District 16, Redwood Falls
2018 Friends of the Retailer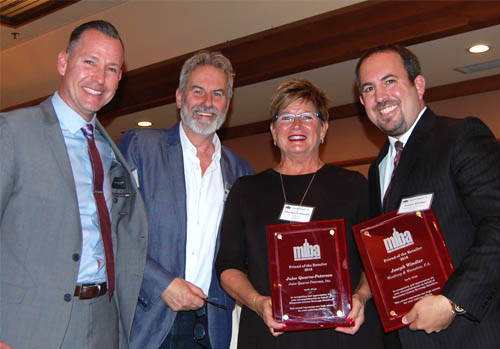 Julee Quarve-Peterson – Julee Quarve-Peterson, Inc.
Joseph Windler – Winthrop & Weinstine, P.A.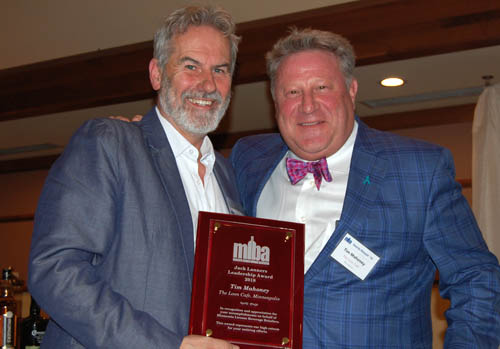 2018 Jack Lanners Leadership Award
Tim Mahoney – The Loon Cafe, Minneapolis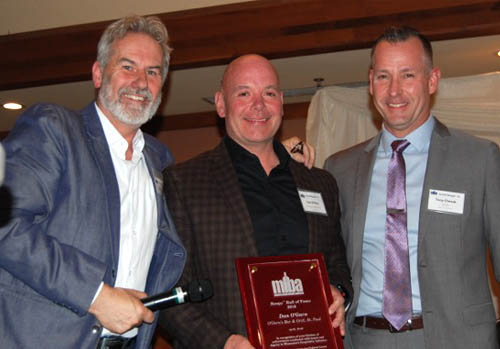 2018 Hospy Hall of Fame Inductee:
Dan O'Gara – O'Gara's Bar & Grill, St. Paul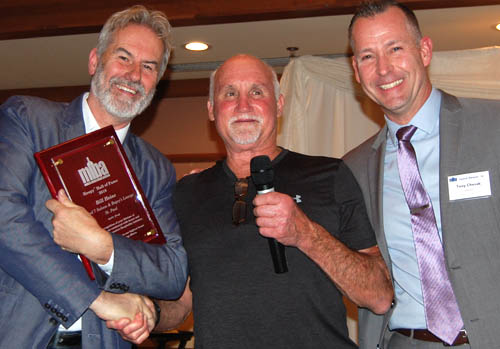 2018 Hospy Hall of Fame Inductee:
Bill Heine – Bogey's & Grand 7 Saloon, St. Paul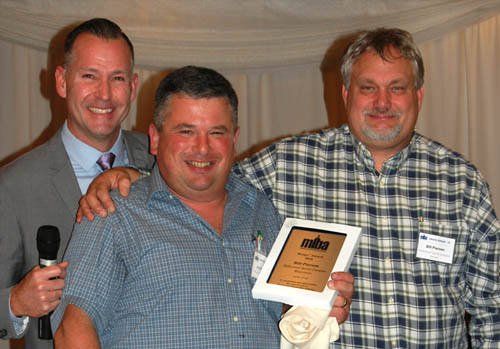 2018 Hospy (Employee) Award
Bill Pierson (right) – Hollywood Sports Complex, Watertown
(Nominated by his employer, Joseph Shwartzer)