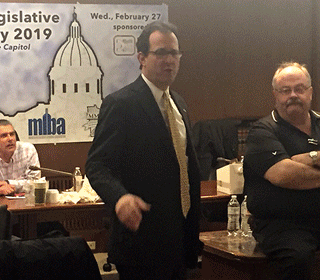 Once again, the MLBA and MMBA held our annual "Day at the Capitol" event on Wednesday, February 27th. Even though the day started out with another February "blizzard", we had record attendance for this event!
The day started out with a legislative briefing by MLBA Executive Director, Tony Chesak, MMBA Executive Director, Paul Kaspszak and the Government Relations team of Doug Carnival and Joe Bagnoli.
The attendees were briefed on many issues including:
Wine, Strong Beer & Spirits in Grocery/Convenience Stores
Multiple Off-sale Licensing per Municipality
Consistent Statewide Labor Standards
Tracking and Taxing Direct Shipment of Wine from out of Minnesota
Counting Tips as Total Income
DUI and Safe Ride Programs
Sports Wagering
June Accelerated Sales Tax
and more!
Lunch was provided (sponsored by IL Casualty Company) and attendees then met with their Representatives and Senators and there were several guest legislators that spoke including Senator Gary Dahms of Redwood Falls and Representative Greg Davids of Preston.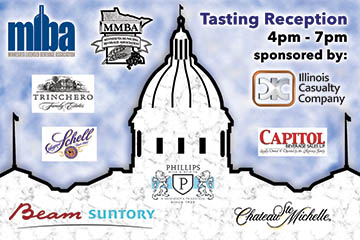 The day wrapped up with a tasting reception sponsored by:
August Schell
Beam Suntory
Capitol Beverage
Illinois Casualty Company
Phillips Distilling
Ste Michelle Winery
Trinchero Family Estates
The MLBA will have the 20th annual Spring Conference back at Craguns Lodge and Conference Center on Sunday, May 19th. The 31st annual MLBA Golf Outing will be held on Wednesday, July 10th at Dahlgreen Golf Club in Chaska.
More Photos: