The MLBA has announced that the date for the 2022 MLBA Annual Golf Outing will be Wednesday, July 13th at Dahlgreen Golf Course (4 miles west of Chaska off Hwy 212.)
Click here for a registration form for a foursome.
Vendors: Click here for a sponsorship form.
Call or email MLBA for more information.
---
The 2021 MLBA Golf Outing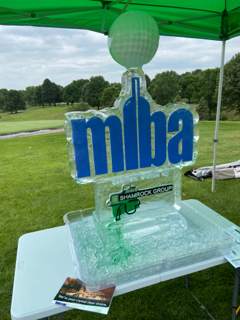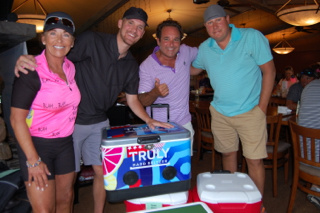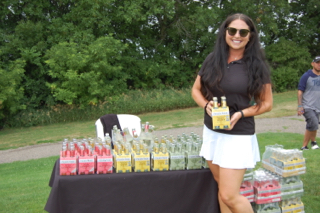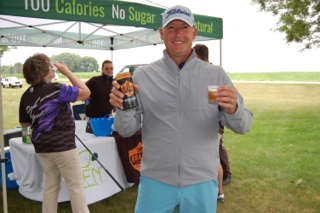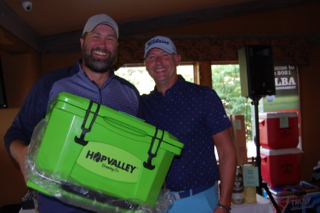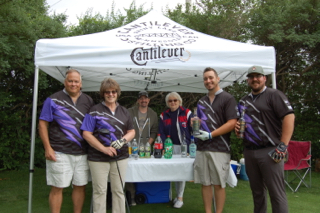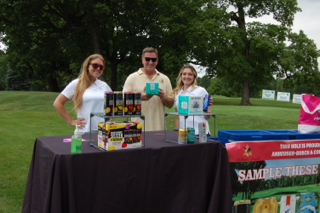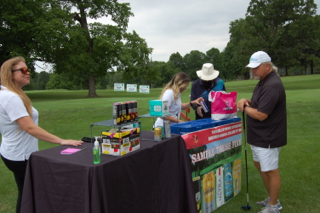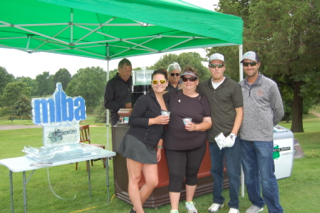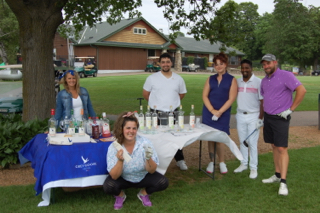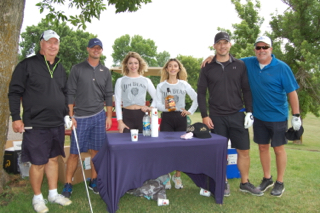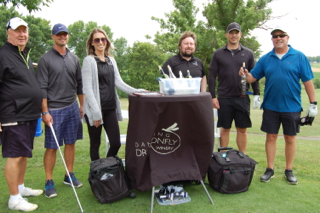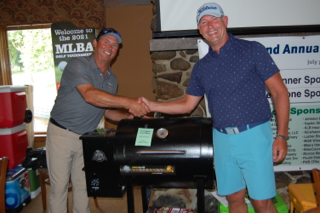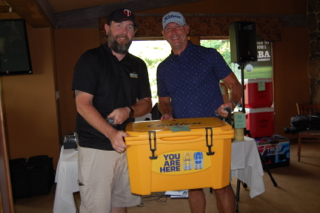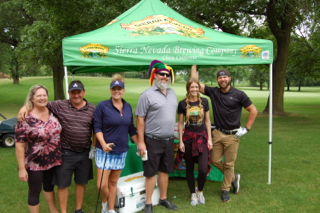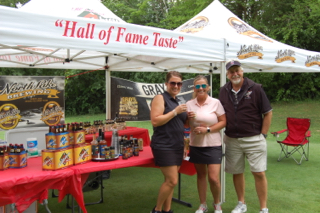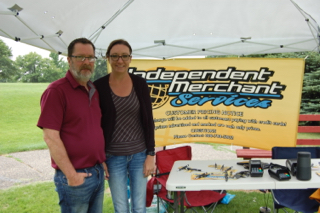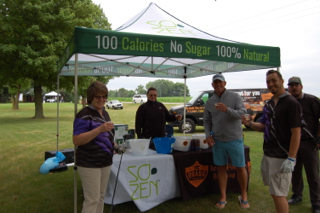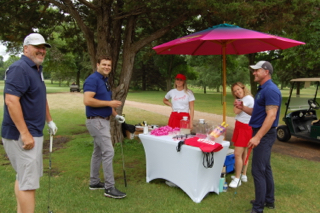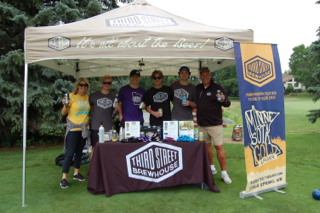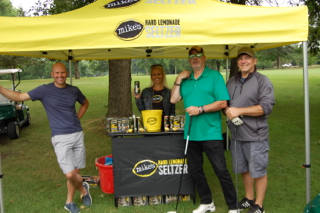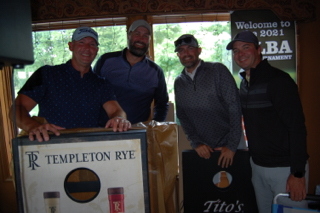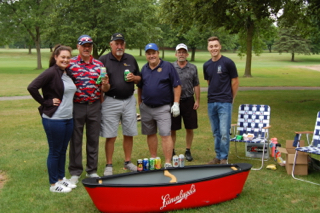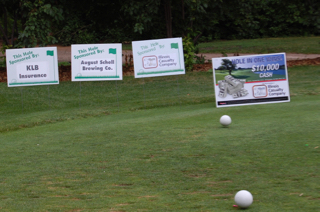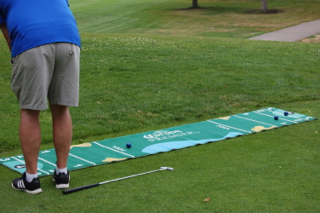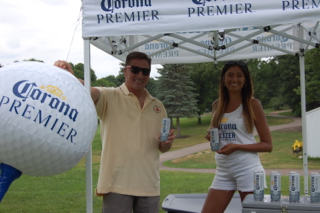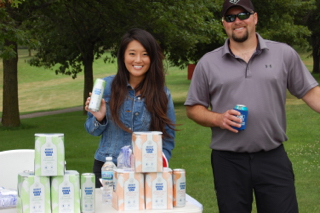 The 32nd annual MLBA All-Industry Golf Outing was held at Dahlgreen Golf Club, 4 miles west of Chaska on Highway 212, on Wednesday, July 7, 2021.
It was a perfect day for golf with cool temps in the upper 60's and a light breeze. 35 teams (140 golfers) competed in the annual "Scramble" tournament with Team Southern Glazers W&S MN coming out on top with a score of 15 under par (57). Second place went to Stick's Tavern & Grill with 12 under par 60, while third place was tied at 61 by Breakthru Beverage and Team Arctic Glacier/Viking Liquor. A special "Grand Prize" was awarded to the first team that handed in a score of 32 on the front nine (in honor of the 32nd annual MLBA Golf Outing).
Each golfer got a goodie bag with great items like logo golf balls, microfibre golf towels, can coozies, shirts and 50ml samplers. Then they were treated to lunch before the event or "at the turn." Every tee box had a representative on it with adult beverages to sample or prizes to hand out. There were contests for Longest Drive (men and women), Longest Putt and Closest to the Pin. Please see photos above and the list below for all the great sponsors that make this MLBA event truly memorable. We alread look forward to next July for the 33rd MLBA Golf Outing!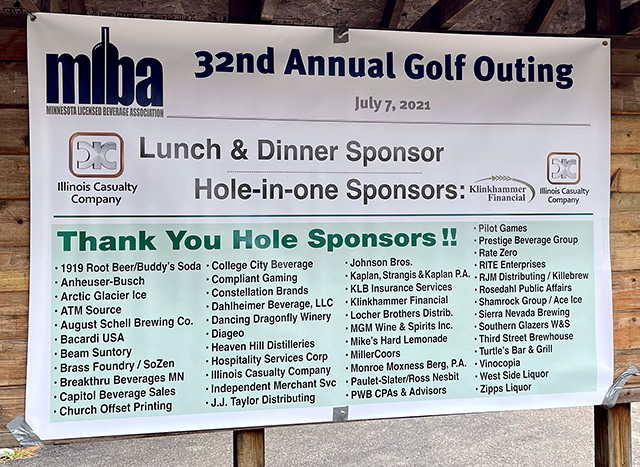 ---
Thanks to ALL our Great Sponsors!!
1919 Root Beer/Buddy's Sodas (Prizes, Bottled Water)
Anheuser-Busch (Beverages on #8, Prizes, Longest Putt sponsor)
Arctic Glacier Ice
ATM Source
August Schell Brewing Co.
Bacardi USA (Beverages on #10, Prizes)
Beam Suntory (Beverages on #15)
Brass Foundry Brewing (Beverages on #7)
Breakthru Beverage Minnesota (Prizes)
Capitol Beverage Sales
Church Offset Printing
College City Beverage
Compliant Gaming

Corona Premier (Beverages on #3)
Dahlheimer Beverages
Dancing Dragonfly Winery (Beverages on #17)
Diageo (Beverages on #12)
Fever Tree Premium Mixes (Beverages on #4)
Heaven Hill Distilleries, Inc.
Hospitality Services Corp (Prizes, Men's Long Drive Sponsor)
Illinois Casualty Company (Lunch, Dinner, Hole-in-One sponsor and Prizes!!)
Independant Merchant Services (Beverages on #5)
J.J. Taylor Distributing
Kim L Brown Inc.
Klinkhammer Financial Group (Hole-in-One Sponsor)
Locher Brothers
MGM Wine & Spirits Inc.
Mike's Hard Lemonade (Beverages on #13, Prizes)
Molson Coors

(Beverages on #18, Prizes, Longest Putt sponsor)

Monroe Moxness Berg, PA
Pernod Ricard (Beverages on #9)
Pilot Games
Prestige Wine Group
PWB CPAs & Advisors
Rate Zero
Retail Information Technology Enterprises
RJM Distributing / Killebrew Beverages

(Beverages on #11, Prizes)

Rosedahl Public Affairs
Paulet/Slater – Ross Nesbit Agencies
Shamrock Group (Beverages on #1, Ice)
Sierra Nevada Brewing – Strainge Beast Hard Kombucha

(Beverages on #14)

Southern Glazers Wine & Spirits (Beverages #4 & #9, Prizes)
Third Street Brewhouse

(Beverages on #13, Prizes)

Turtle's Bar & Grill
Vinocopia

(Beverages on #6, Prizes, Closest to Pin Sponsor)

West Side Liquor
Zipps Liquor
---
First Place: -13; C.R. Sports Bar (Jerry Johnson, Trinity Dimich, Ryan Johnson, Steve Johnson) 
Second Place: -11; Arctic Glacier/Viking Liquor (Mitch Staley, John Parrish, Paul Hofslein, Conner Hofslein)
Third Place: -10; Sticks Tavern & Grill (Jordan Imdieke, Keith Hinrichs, Dave Hollander, Chase Paradise)