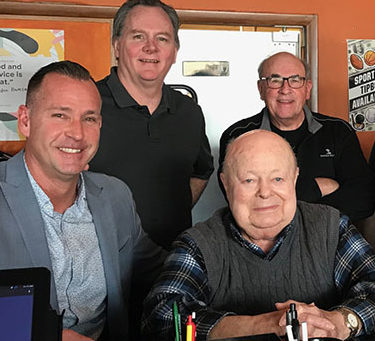 This morning, August 13th, a giant in the Minnesota licensed beverage industry, William J. Lynch (known to all as Billy) passed away quietly surrounded by family in St. Paul, he was 86. Click here for obit and funeral info.
After opening a liquor store on Grand Avenue in St. Paul in the mid 1960's, Lynch co-founded the Metropolitan Liquor Stores Association and served as the president for 8 years (which later merged with the Minnesota Licensed Beverage Association.) Bill also served as national director of the National Liquor Stores Association and won the NLSA Retailer of the Year in 1977. In 1998 the MLBA awarded him as Friend of the Industry.
Billy Lynch was known in all three tiers of the beverage industry and is the only person I know that held positions in all three tiers. He was a liquor store owner, then worked for a wholesaler (Griggs Cooper) and finished his long career as a sales rep for a manufacturer (Jim Beam) finally retiring in 2006.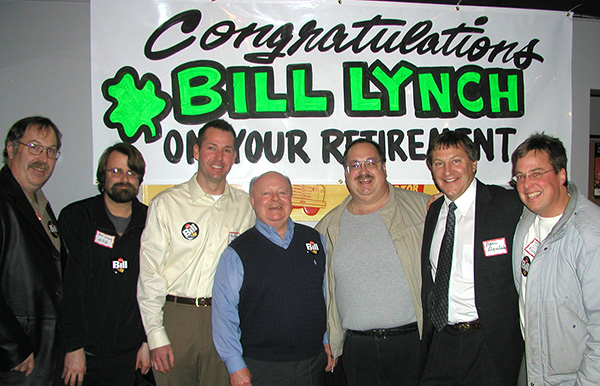 In his retirement Billy remained active in the industry and even wrote a column in PROOF Magazine penned "Bill's Bits and Historical Facts" from May/June 2009 issue  through 2017! Bill would list historical facts in the alcohol industry like Prohibition, Minnesota's brewing history and the history of trade associations like MLBA. He would always end his hand written article submissions with a few corny jokes or amusing facts he called "bits".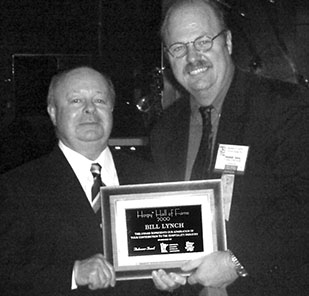 He was inducted into the MLBA Hospy™ Hall of Fame in the year 2000 joining, at that time, previous inductees and friends Tim O'Gara and Nick Mancini of Billy's favorite restaurants O'Gara's Bar & Grill and Mancini's Char House in his hometown of St. Paul.
"Billy was a Great American and other than my dad, I don't think I will miss anyone more." said Dan O'Gara, who was with Billy at hospice just shortly before his passing.
Billy was survived by his wife, Mary, of 60+ years, 4 daughters and 1 son plus 9 grandkids and many more friends and relatives. The Funeral Mass is Friday, August 16th, 3PM at Church of The Assumption (51 7th St W, St Paul). Visitation 1PM-3PM at the church. In lieu of flowers, memorials preferred to Our Lady of Peace Hospice, Cretin-Derham Hall or Visitation School in Mendota Heights. For more details contact O'Halloran & Murphy Funeral Services at 651-698-0796.