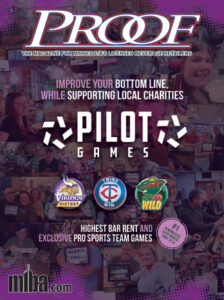 The Q4 (October – December) 2021 issue of PROOF is Online:
In this issue:
Importance of Local Politics
Have E-Tabs Had any Effect on Your Business?
SBA Offering Low Interest EIDL Loans
Arguments Against Wine in Grocery/Convenience/Bigbox
Industry Returns to Pre-Covid Outdoor Regulation
New Product Spotlight: "Gedney Pickle Vodka"
Allied Spotlight: "Brass Foundry Brewing" and "Summit Brewing"
And much more!
Click here to see the issue.