MLBA Spring Conference held Sunday May 6th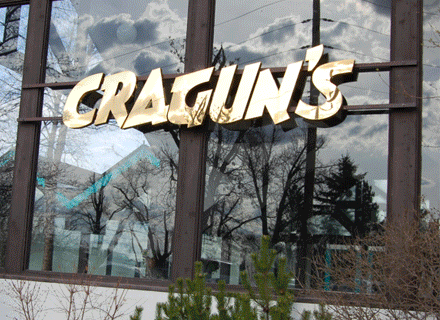 The 18th Annual Spring Conference was again held at Cragun's Lodge on Gull Lake. On a bright an sunny 80 degree Spring day, over 150 attendees gathered for another fun and informative event.  The day began with a SALES Server Training Course by certified trainer Robert Foster with special guest Howard Beck from MLBA Platinum Allied Member, Illinois Casualty Company. Then folks attended a seminar on A.D.A. violations and lawsuits as well as other employment issues by Aaron Hartman of Allied Member, Monroe, Moxness, Berg PA.  Then attendees sampled beverages and services from over 30 vendors at the Industry Trade Show in Cragun's large pool area. See below for a complete list of vendors and their contact information.
Vendors

Anheuser-Busch
Jeff Quale, 763-688-3192
mailto:jeffrey.quale@anheuser-busch.com

ATM Source
Kevin Starcevich, Mick Sletten
612-325-7006, kevin@atm-source.com

August Schell Brewing
Mike Lewis, 507-354-5528
mlewis@schellsbrewery.com

Breakthru Beverage
Sam Brandstad, Justin Turek
651-646-7821, www.breakthrubev.com

Central McGowan
Dean Boese, Wayne Philippi
651-600-2354, deanb@centralmcgowan.com

Clearent
Ross Erickson, 612-965-4176
rerickson@clearent.com


Core Commercial Real Estate
George Novak, Bill Alexander, John Haselbeck
612-723-5450,gnovak@corecommercialre.com

Corporate Four Insurance
Steven Meyer, 952-893-9218
smeyer@corporatefour.com

Diageo
April Haugen, Sarah Brooks, Chris Gotziamann
612-353-7918, ahaugen@mktg.com
Chris.Gotziaman@Diageo.com

D P M - Dynamic Products Midwest
Vern Swedin, Darcy Swedin,
Jonathan Arjes, Scott Overson
612-861-5277, sales@dmppos.com

Electronic Game Solutions
Shelly Borowicz, LaurelLee Loftsgard
314-692-2600, sborowicz@egsol.com


Ferndale Realty
Shawn Murphy, 651-246-6383
shawn.r.murphy@gmail.com, www.shawnrmurphy.com

Forestedge Winery
Steve Twait, 218-224-3535
stwait1344@aol.com

Heartland Payment Systems
Karen & James Lamb
763-607-0286, karen1.Lamb@e-hps.com

Illinois Casualty Company
(Dinner & Presenting Sponsor!)
Howard Beck, 309.793.1700
HowardB@ilcasco.com

KLB Insurance Services
(Presenting Sponsor!)
Kim Brown, Jackie Brown
651.730.9803 • kim@klbins.com

MillerCoors
John Glenn
952-446-9262
john.glenn@millercoors.com

Monroe Moxness Berg P.A.
Aaron Hartman, 952.885.5999
ahartman@mmblawfirm.com

Polar Beverages
Mike Wurst, Rachel Aufdembrink
651-272-6345, mwurst@polarbev.com

Prestige Beverage Group
Chad Pobuda
651-637-3354, cpobuda@prestigebevgroup.com
www.prestigebevgroup.com


RITE - Retail Information Technology Enterprises
Rick Feuling, Gary Nobel
320.230.2282 • garyn@rite.us

Round Lake Vineyards & Winery
Jenny Ellenbecker
507-945-0100, jenny@ellcom.us

Roundhouse Brewing
Patrick Wussow
218-454-2739, roundhousebrew.com

Scenic Sign Corporation
Daryl Kirt
320-252-9400 • daryl@scenicsign.com

Shamrock Group
(Ice Sponsor!)
Wayne Reinert, Dan Rogge
612.824.9600, wayner@shamrockgroup.net

Southern Glazers Wine & Spirits
Nick Paul, Ken Hansen
612-217-5197, npahl@sgws.com

Three Diamond Corp.
Glen Kuhlman, Tim Schuller
651-486-0055
www.3diamond.com

Vinocopia (Dinner Wine Sponsor!)
Jason Ospina, Marion Dauner, Clark Schmidt
612.455.4005, marion@vinocopia.com

WebScanID.com
Kyle Schreier, Katie Schreier
763-218-6099, WebScanID@gmail.com

World Wide Expense Reduction Advisors
Kamee Cole, 612-584-0364
kamee@worldwideera.com
---
"Hitchville" Performed Their Acoustic Show
After dinner Hitchville entertained with the group's trademark harmonies, down home personalities, and kinetic stage energy. Check them out here.
ADA Lawsuits and Employment Issues Seminar

Aaron Hartman of Allied Member Monroe Moxness Berg PA spoke about proactive steps to avoid becoming a target of an ADA lawsuit and employment-related claims.
Americans with Disabilities Act. By the time a lawyer visits your property with a tape measure, it is already too late. Learn the steps you can take to avoid becoming the next target of an ADA lawsuit, and what to do if it happens.
Sexual Harassment. The #MeToo movement is not limited to Washington D.C. and Hollywood. Learn the best ways to protect your employees and your business from the kinds of unseemly problems we hear about on the news.
$15/hour Minimum Wage. Few topics have caused more sleepless nights to operators in Minnesota's largest cities than the $15/hour minimum wage. Learn what is required of your business and the steps necessary to comply with the new and expected regulations in Minneapolis and St. Paul.
Live Comedy Show
MLBA 's longtime friends at Comedy Gallery Talent, Tom and Scott Hansen have brought some really big names to the Spring Conference over the years and this year is expected to be no exception. Nationally known comedians like Jeff Gerbino, "Fancy" Ray McCloney, Jimmy Wiggins, Jeff Cesario, Dwight York and Scott Hansen have made the MLBA Spring Conference attendees delight with laughter over the past 17 years.
Comedian Mark Poolos was the headliner for the Spring Conference. Check him out here: https://www.markpoolos.com
Comedian Pete Borchers also performed. Check him out here: www.peteborchers.com