Since 1941, O'Gara's in St. Paul has been nothing short of an institution.  Very few places have tied themselves to the City of St. Paul or any city in Minnesota as firmly as O'Gara's has.  Being that O'Gara's is a third generation owned licensed establishment gives this decision much more of an impact.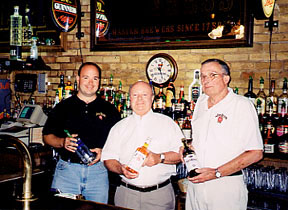 Dan, his father Tim and grandfather Jim before him, had been wonderful ambassadors for the hospitality industry. In fact, Tim and Dan are the only father & son in the MLBA Hospitality Hall of Fame!
A quarter of licensed establishments in Minnesota change hands every year and if you can hold on to your business after 3 years, well, you are pretty darned lucky!  The O'Gara's have prided themselves on their hospitality and from the news yesterday (Nov. 4, 2019) of them not reopening their location on the corner of Snelling and Selby, comes both as a shock and a glimpse into what restaurants and bars are dealing with on a daily basis.
As new retail opportunities expand, the traditional bars and taverns close.  Not only can you get a drink at a restaurant or a tavern, you now can get a drink at an art class, a pottery studio, a hardware store and even a grocery store!  There has definitely been a restructuring and dilution of what a traditional liquor license used to be.  One of the new models of restaurants and bars has become the "fast casual" model. Order your drink and food from either an electronic kiosk or a counter person, wait for your number to get called and go get your order.  For a business like O'Gara's, that model just would not work!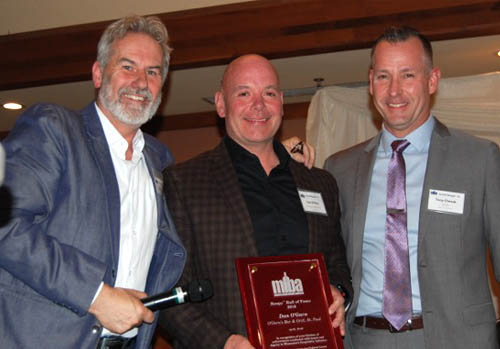 Wage increases without tip credit; labor shortages as we are at historic lows for unemployment; paid safe and sick leave ordinances; increased regulation on wage theft; Place Of Last Drink (POLD) enforcement; unjustifiably increased regulatory fees; uneven playing field with the tap and cocktail rooms; and very little help from the City of St. Paul to improve the climate for small business; all add up to the decision the O'Gara's made on November 4th, 2019.  Some people understand and some do not.  What I do know is that this was the most difficult decision the family has had to make since owning this favorite St. Paul gathering place.
O'Gara's, you will be missed.  We wish you nothing but success and happiness and look forward to your hospitality at the fairgrounds for many years to come.  Let's all raise a pint and say thank you for generations of memories and good times.  Thank you Dan, Kris and the dedicated staff!
Tony Chesak
MLBA Executive Director