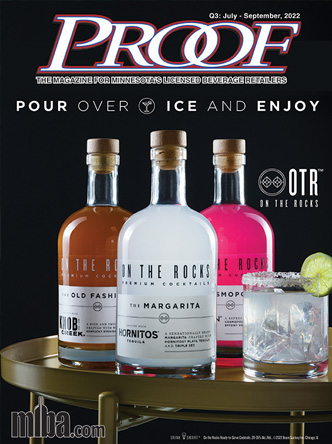 The Q3 (July – Sept) 2022 issue of PROOF is Online:
In this issue:
Open Letters to Non-Member On- and Off-Salers
The New THC/CBD Laws in MN
Controlled Substance or Food Items?
MLBA Honors Long Time Board Members on Their Retirements
Sponsor Photos from the 2022 MLBA Golf Outing
MLBA Golf Outing Team Results
Allied Spotlight: The Business Cycle and Inflation
And much more!
Click here to see the issue.
Thanks to the following advertisers that made this issue possible: