St. Paul's Department of Safety and Inspections (DSI) sent an email to customers Thursday saying they would increase the fees by 1.5 percent beginning today (Feb. 7th). This increase includes bars and restaurants that are already seeing losses of 50-75 percent over the same period before the start of the pandemic, and especially in the past couple weeks after being saddled with mask and vaccine mandates.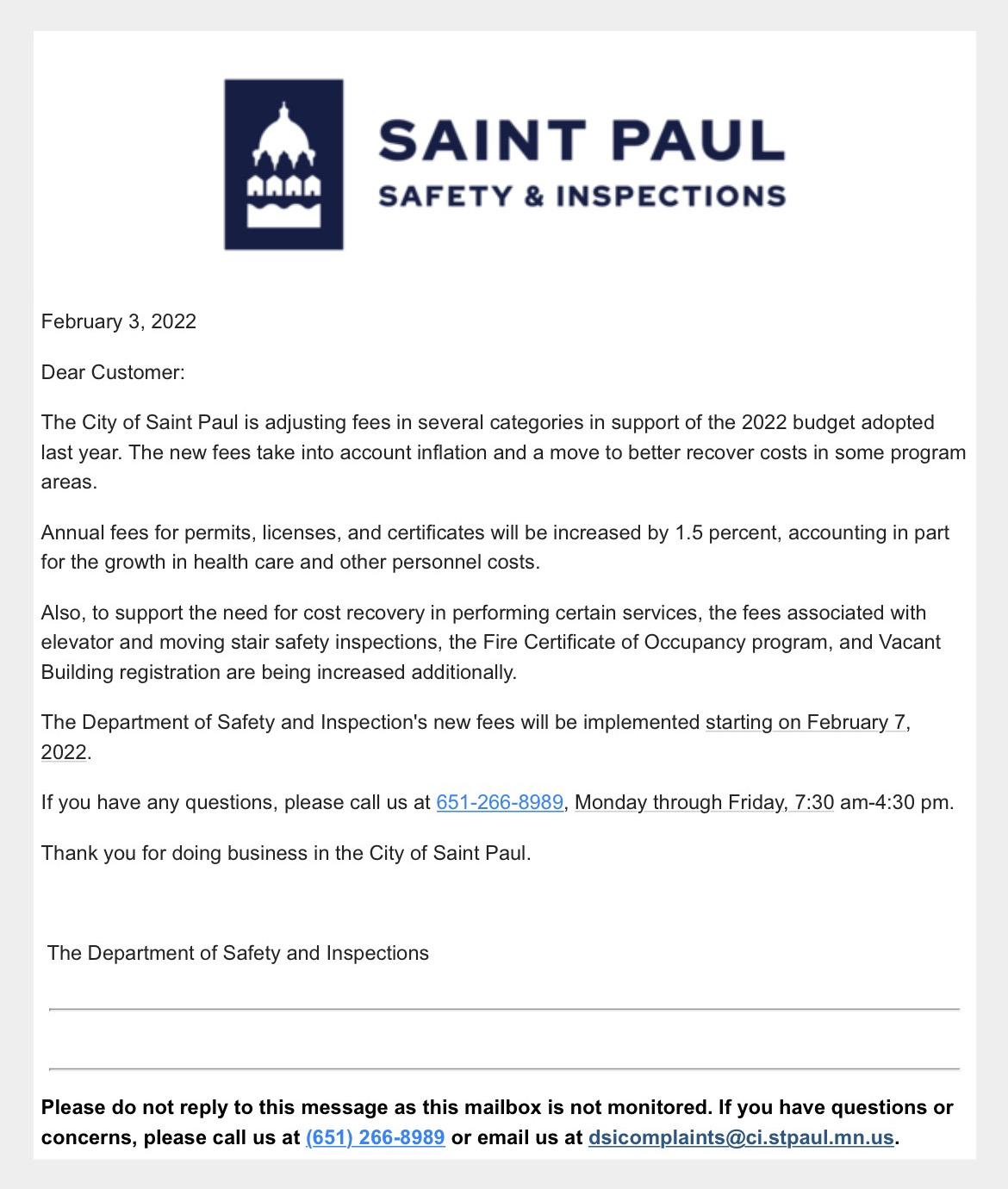 Tony Chesak, Executive Director of MLBA, said in a recent Pioneer Press article: "With the mandates right now, there is no relief plan in place, I'm now getting calls from servers who work at bars and restaurants and say, 'Tony, I can't pay my rent, I can't pay my bills.'"
Read the full PioneerPress article here.