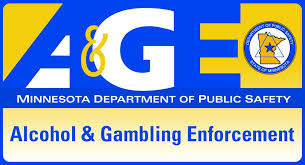 COVID-19 Information
​The Alcohol and Gambling Enforcement Division is aware of the many challenges we are all facing during this difficult time.
As of 5 p.m. March 17, all restaurants and bars will temporarily close and will not provide on-premises consumption.  This order by the Governor will last until at least through March 27.
As a reminder, establishments must have an off-sale license to sell alcohol that is allowed off the premises.
Our licensing staff remains available and will continue to process new liquor licenses and renewals.
All on-site inspections that are currently scheduled will take place. As more information becomes available about COVID-19, the inspection schedule could change.
Information about COVID-19 can be found on at the Minnesota Department of Health website.
Stay safe and healthy, and we will all work together to get through this challenging time.
COVID-19 & Liquor Return Policy for Establishments
​The evolving response to COVID-19 has created unusual circumstances in the liquor industry.
The cancellation of many events and required bar closings have created a commercial reason to allow wholesale distributors to pick up on-sale retail alcoholic beverage product, issue the on-sale accounts a credit, and resell the product to off-premise (off-sale) accounts, which are still allowed to operate their businesses.
The Alcohol and Tobacco Tax and Trade Bureau (TTB) link is: https://www.ttb.gov/images/newsletters/archives/2020/ttb-newsletter03132020.html
Please consider this approval to cover all needed product returns from affected businesses until the restrictions placed upon them is removed.
This information is also available on our website at: age.dps.mn.gov